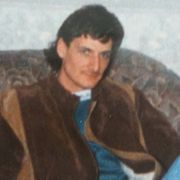 A police artist's sketch of a suspect in the murder of a seven-year-old girl in 1992 bears a "striking resemblance" to the man standing trial for her murder, a court has heard.
Nikki Allan was hit over the head with a brick and stabbed 37 times.
David Boyd, who was 25 at the time, is accused of her murder and is standing trial at Newcastle Crown Court.
The jury was shown a sketch, produced by a police artist based on the testimony of a witness, just four days after the murder on 7 October 1992.
Margaret Hodgson saw a girl skipping to catch up with a man walking ahead of her in the area on the night of the killing, jurors were told.
Prosecutor Richard Wright KC, when he opened the case last Thursday, said the sketch based on her evidence bore a "striking resemblance" to photos of Boyd taken around the time. The photographs were also shown to the jury.
Prosecutors argued grainy footage, also played in court, was of Boyd walking with Nikki Allan to the scene where she was attacked.
The defendant, who is now 55, is accused of murdering the schoolgirl in a derelict building near the flats where they lived separately in Hendon, Sunderland.
On Monday, Mr Wright read a statement from the defendant's mother, in which she described how Boyd, also known as Smith and Bell, came to be photographed in a family setting when he was around 18 and at a Christmas gathering when he was about 25.
The jury has previously heard that Boyd, who now lives in Stockton, Teesside, was not considered a suspect at the time and that another man was prosecuted and cleared of Nikki's murder.
The trial continues.
© Sky News 2023