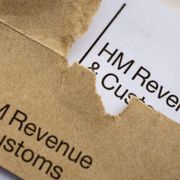 Health secretary Steve Barclay has written to the head of the Royal College of Nursing urging her to change proposed strike dates to avoid a court battle.
RCN general secretary Pat Cullen told union members she believes the Government could successfully stop strike action taking place on 2 May.
Earlier this week, Mr Barclay said he was "regretfully" applying to the High Court to declare the walkout planned for that date unlawful.
The health secretary said NHS Employers had contacted him asking to check the legality of the action because the strike mandate runs out on 1 May. Strike action is planned for 30 April and 1 May.
Ms Cullen said in an email to RCN members on Wednesday: "Nursing staff like you will join me outside the Royal Courts of Justice in London to show the Government that we're standing up to its attempts to cut short your lawful strike.
"We expect that ministers could be successful in putting their full weight on the court.
"If they win, we'll let you know as soon as possible that the strike will end at midnight on Monday 1 May and not the following evening as originally planned."
The case is due to be heard at the High Court on Thursday.
In a witness statement shared with members tonight, Ms Cullen said the court case is "part of a clear strategy by the Secretary of State to undermine the RCN and wear down its members in the industrial dispute".
Meanwhile, hundreds of workers from His Majesty's Revenue and Customs (HMRC) will go on strike in May and June – as it was announced midwives have voted to accept the latest NHS pay offer.
The Royal College of Midwives (RCM) said 57% voted to accept the deal, with 43% rejecting it in a turnout of 48% of eligible members working in the NHS in England.
The offer covers two pay years – an additional one-off amount for 2022/23 and a 5% wage rise for 2023/24.
Alice Sorby, director of employment relations at the RCM, said: "The offer was not perfect, and it was not everything we asked for or that midwives and maternity support workers deserve.
"However, it was a step forward from the government's entrenched position on 2022/23 pay and improved on its directions to the Pay Review Body for 2023/24," she said.
"It was the power of the collective unions standing together, with our members behind us, that brought the government to the table and led to this improved offer."
The pay offer was made to NHS staff on Agenda for Change contracts which includes the majority of workers apart from doctors, dentists and senior managers.
The largest NHS union, Unison, voted overwhelmingly to accept the offer aimed at resolving the long-running NHS dispute.
But not all unions have followed suit. The Royal College of Nursing rejected the offer and set out plans for more strikes, while workers in the Society of Radiographers in England also voted against the pay deal.
Other unions – including Unite, GMB and the Chartered Society of Physiotherapists – are set to announce their ballot results in the coming days.
The NHS Staff Council – made up of health unions, employers and Government representatives – is set to meet on 2 May to discuss the outcomes of the consultations by each union and report back to Government.
A Government spokesperson said the RCM's acceptance of the pay offer "demonstrates it is a fair and reasonable proposal that can bring this dispute to an end".
A total of 432 HMRC customer service advisers in Glasgow and Newcastle upon Tyne will walk out on 10 -12, 15-19, 22-26, 29-31 May and 1-2 June.
Read more:
'Exhaustion, sadness and stress': Midwives leaving the job as burnout takes its toll
Nurses 'treated as criminals'
Health secretary to pursue legal action to stop nurses' strike
The action is expected to impact the Employer Helpline, Construction Industry Scheme (CIS) Helpline, HMRC's Student Loans Unit, PAYE registrations, maternity, paternity and sick pay, disputed charges, penalties, expenses and benefits, and one of the government's flagship small business policies, Employment Allowance.
The Public and Commercial Services Union (PCS) said the strike is over pay, pensions, job security and redundancy terms.
PCS general secretary Mark Serwotka said: "Our hard-working members in HMRC are fed up with being treated with disdain by a government that doesn't seem to care about its own staff.
"If they did, ministers would be able to stop this strike action tomorrow by making a fair offer to help our members through the cost-of-living crisis and beyond."
More than 133,000 civil and public servants are also due to walk out on Friday.
© Sky News 2023