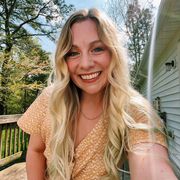 The mother of a six-year-old boy who shot and wounded a Virginia schoolteacher has been charged in connection with the incident.
Abby Zwerner, 25, was shot in the hand and chest on 6 January at Richneck Elementary School in Newport News, Virginia, during an alleged altercation inside a classroom.
The mother of the boy, 6, who shot her, Deja Taylor, was indicted by a Virginia grand jury on charges of felony child neglect and misdemeanour of recklessly leaving a loaded firearm so as to endanger a child, according to prosecutor Howard Gwynn.
Ms Zwerner was left critically injured and spent almost two weeks in hospital, undergoing four operations.
Last month she described her recovery as "exhausting", and told Sky News' US partner network NBC News how she struggled to get out of bed and was unable to fully use her left hand.
The teacher has filed a $40m (£32m) lawsuit against the school.
© Sky News 2023